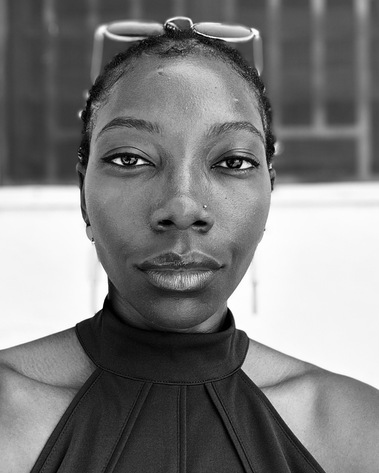 Josie Fomé is a multimedia Journalist with a keen interest on issues related to the African Continent and the African diaspora. She has international experience in community facilitation, radio show production and documentary film making. She has a passion for reshaping and creating new narratives surrounding the African continent and the African diaspora through story telling in all its forms.
She holds a BA in Communication Studies and a Gr.Dip. in Journalism.

Josie has been the recipient of the CJAD 800 Gord Sinclair Radio Award (2017), the Susan Carson Memorial Bursary (2018), the Gordon Sinclair Roving Reporter Bursary (2020), and the Canadian Journalism Foundation's inaugural Black Journalism Fellowship (2021).
Josie volunteers at SAYASPORA - a platform for young African women worldwide and is the podcast host of Filling the Void w/ Josie - a podcast for lifelong learners who may or may not believe university was a scam.
She is currently based in Montreal, Canada.